Ghosts Stole My Dog
is a game involving a man, who, utilizing a Vacuum Cleaner as a makeshift ghost catcher, begins the hunt for his dog through a spooky house.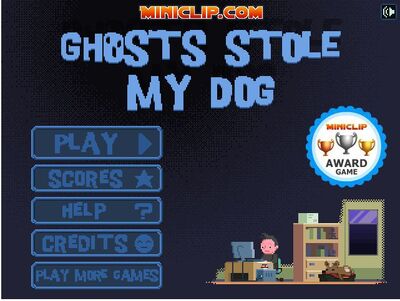 There are 3 awards, and there is also 3 keys to each level that unlock a door. Will you unlock it?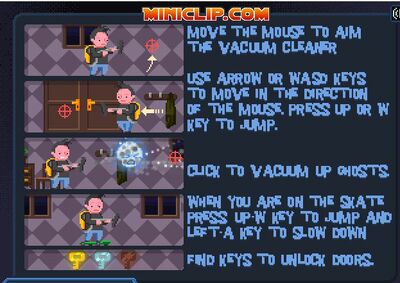 Rate This Game
Edit
How Good is this Ghosts Stole My Dog
Ad blocker interference detected!
Wikia is a free-to-use site that makes money from advertising. We have a modified experience for viewers using ad blockers

Wikia is not accessible if you've made further modifications. Remove the custom ad blocker rule(s) and the page will load as expected.