Evil Easter Bunnies
Edit
We should point out that these are some particularly bad bunnies: there's the zombie bunny, the chainsaw massacre bunny, and the evil general bunny. And, being the evil critters that they are, they've hidden these good eggs in some of our games.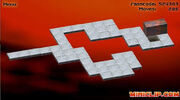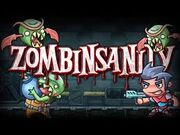 Easter Eggs
Edit
There are 10 eggs, and each one is hidden as an award in a different Miniclip game. To get the eggs, you have to find the game and then win the award! Which games  are the eggs hidden? Well, that would spoil the suprise... but you'll know if you're on the right track when you see this award banner across the top of the game page.

Ad blocker interference detected!
Wikia is a free-to-use site that makes money from advertising. We have a modified experience for viewers using ad blockers

Wikia is not accessible if you've made further modifications. Remove the custom ad blocker rule(s) and the page will load as expected.