Dream Racer
is a
Retro game
on miniclip it is a on minclip. The Key of the game is to get the yellow squares which gives you score points that get better.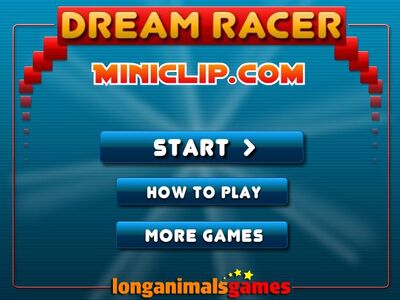 You Start Off with 3 lives. The Controls are the right and left arrows keys move left to right and the space bar is for jumping
White Squares-Upgardes
Yellow Squares-Score Points
How to Play Dream Racer
Edit
Collect the Yellow Squares for points
Collect the White Squares for powerups
Press "P" for pause
Ad blocker interference detected!
Wikia is a free-to-use site that makes money from advertising. We have a modified experience for viewers using ad blockers

Wikia is not accessible if you've made further modifications. Remove the custom ad blocker rule(s) and the page will load as expected.