Deep freeze is a platform game on miniclip.com.
The Main Character is Stanta and he is trying to stop the bad guys from destroying Christmas! His weapon of choice is a water gun that freezes the enemies and then they roll all over the place, you have 60 seconds for each level to defeat the bad guys!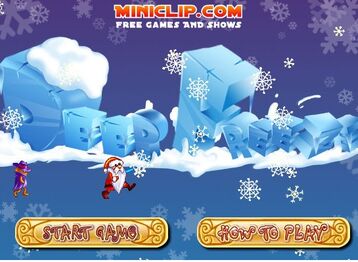 Ad blocker interference detected!
Wikia is a free-to-use site that makes money from advertising. We have a modified experience for viewers using ad blockers

Wikia is not accessible if you've made further modifications. Remove the custom ad blocker rule(s) and the page will load as expected.