Avalanche
is a game on miniclip but created by nitrome.It is a penguin's adventure to avoid the avalanche go as fast as you can before the avalanche gets you.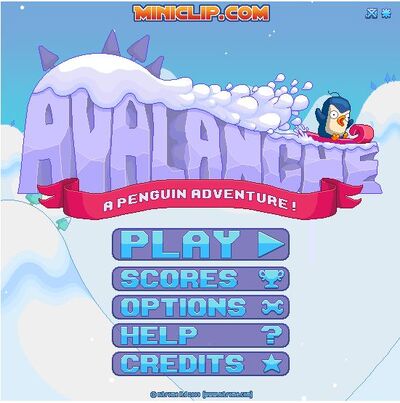 Escape the advancing avalanche! Use the cursor keys to control the character. Avoid any obstacles along the way by jumping over it. When the character is on the floor press right to speed up, left to brake and up to jump. Collect the rockets for a super boost! There are currently no awards to this game
Ad blocker interference detected!
Wikia is a free-to-use site that makes money from advertising. We have a modified experience for viewers using ad blockers

Wikia is not accessible if you've made further modifications. Remove the custom ad blocker rule(s) and the page will load as expected.